Electric Fire Pump & Control Panel Inspections
For obvious reasons your electric fire pump is one of the most important pieces of equipment in your facility. As such the National Fire Protection Association mandates periodic testing accordance with their standard NFPA-25. James Electric is able to provide a unique yearly inspection and report that will help you meet the NFPA requirements and provide peace of mind.
The price below is to supply the material and labour required to test the operation of the fire pump, the fire pump control panel, the jockey pump and it's associated control panel and to provide a written report. This quote is based on our regular working hours (Monday to Friday 7:30 am to 4:30 pm). If work cannot be performed during these times our overtime rates will apply.
Call for pricing Prices are subject to change based on work required.
The testing includes the following:
Inspect and tighten all electrical and mechanical connections in the firepump and jockey pump control panel, including contactors, timers, disconnects, pressure switches, etc.
Remove motor terminal box and inspect electrical connections
Megger motor leads to ground
Check packing glands and packing gland bolts
Check packing glands and packing gland bolts
Check pump to motor shaft alignment
Drop the system pressure in order to start the jockey pump at the desired cut-in pressure and test pump operation and motor running amperage
Set and adjust jockey pump pressure switch to desired settings
Allow jockey pump to recharge the system and cut out
Drop the system pressure to the main fire pump cut-in pressure, test the operation olf the pump and record the motor running amperage
Set and adjust the fire pump pressure switch to desired settings
Record the pump operation (Manual or Time Delay Shutdown)
Provide a written report of our findings and any recommendations in accordance with NFPA-25 standards
Provide a fire pump test sheet to record the weekly test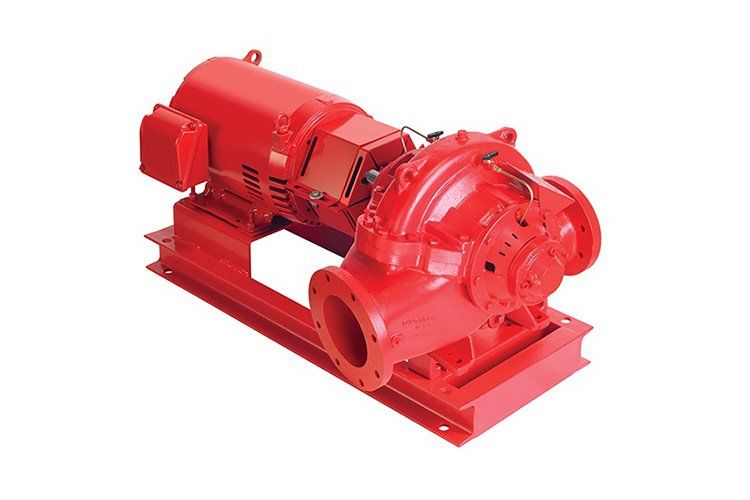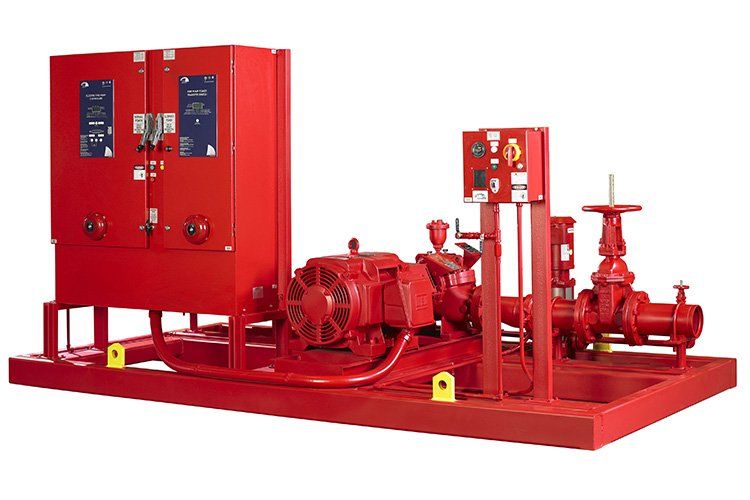 Your fire pump should be tested on a weekly basis and at least one start should be accomplished by reducing the water pressure. The date and time of the test should be recorded on a test sheet for future reference.
If your fire pump service company is providing an annual fire pump test it is likely that they do not provide the services listed within. This is over and above the normal scope of work performed by your fire pump contractor and we recommend that it be completed on an annual basis.