Booster Pump and Control Panel Inspections
A qualified James Electric service technician will come to site and complete a booster package inspection which includes the following:
Check all terminal motor connections
Check and tighten all panel electrical connections
Test the operation of the pump controls, including:

Current sensors
Programmable logic controller
Pressure switches
Minimum run timers
Automatic pump alternation

Test the operation of the thermal relief/no-flow shutdown circuit
Open, inspect, and clean the pressure reducing valves
Adjust pilot valves if required
Check the suction and discharge pressure with test gauges
Test all isolation valves
Check for no flow issues with two pumps running
Adjust the aquastat and test the solenoid valve
Record motor current
Test low suction pressure switch
Check the pressure in the draw down tank (if applicable)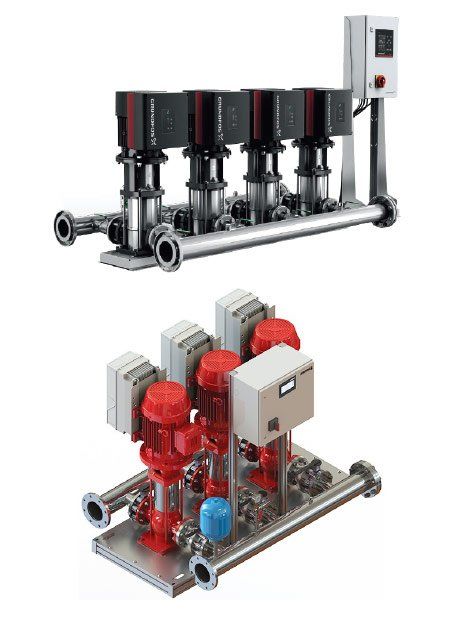 Upon completion of the tests we will provide a written report of the operation and condition of your booster package. If desired we will provide a written quotation of any required repairs.
Call for pricing Prices are subject to change based on work required.
Please Note: If we determine that the PRV's are no longer operational and immediate repairs are required, we will complete the repairs and additional charges will apply.